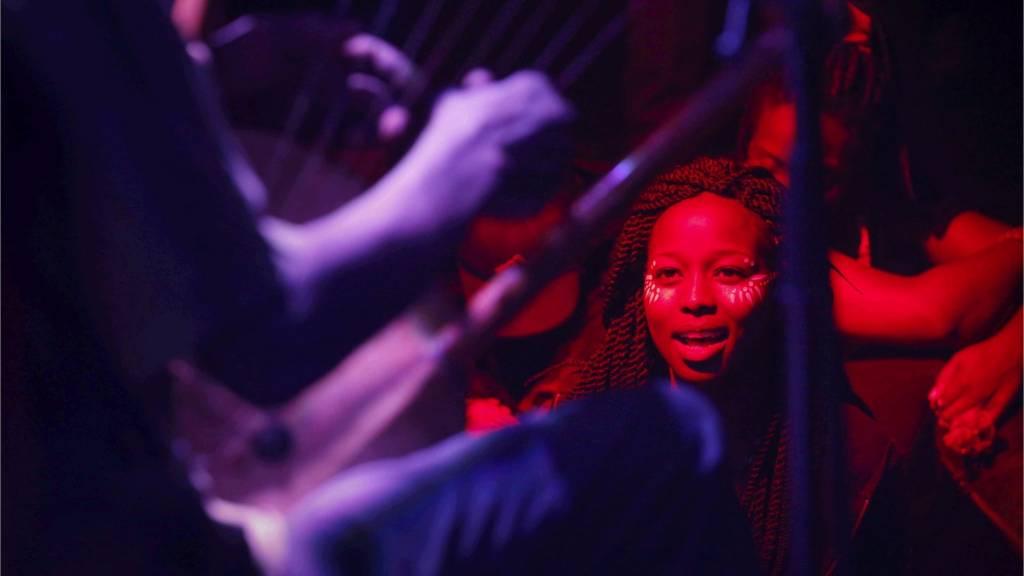 Africa highlights: Nigerians warned against coup bid, Beyonce has African party
Find Africa Live every weekday at
Summary
Nigerian ruling party leader says any move to stage coup will fail
Dozens of Biafra activists arrested
Pregnant Beyonce releases photos of African-themed party
South Sudan leader 'declares unilateral ceasefire'
Detained Zambian opposition leader's wife pleads for his release
Conflict 'displaced more in DR Congo than Syria in 2016'
War veterans and youth attack Zanu-PF leaders
Ramaphosa calls for action to prevent 'mafia state' in South Africa
South African hunter dies 'after shot elephant falls on him'
Email stories and comments to africalive@bbc.co.uk – Monday 22 May 2017
'Shabby racist' jailed for attack on Somali mum-to-be
A "shabby racist" who repeatedly kicked a pregnant Somali woman in a town in England, resulting in her losing her unborn baby, has been jailed for almost four years.
David Gallacher, 37, attacked Samsam Haji-Ali, 34, and her husband outside a shop in Bletchley in August.
He admitted actual bodily harm, assault by beating and two counts of racially or religiously aggravated assault.
The judge called him a "thug and a racist to boot."
The court heard that he swore at Mrs Haji-Ali, a Muslim, and said: "You come here with your clown outfit on…"
As her husband Abdullah Sulamain, 40, attempted to calm him down in the car park outside, Gallacher hit him on the head with a bottle of wine and a bag of ice.
He then kicked Mrs Haji-Ali in the stomach.
Judge Francis Sheridan said:
She told him she was pregnant and he continued to kick her again, after he was told she was pregnant. She is left rolling around on the ground in agony and later found there is bleeding, before she lost the baby."
Mrs Haji-Ali miscarried on 24 August.