By Gabby Ogbechie, The Property Gazette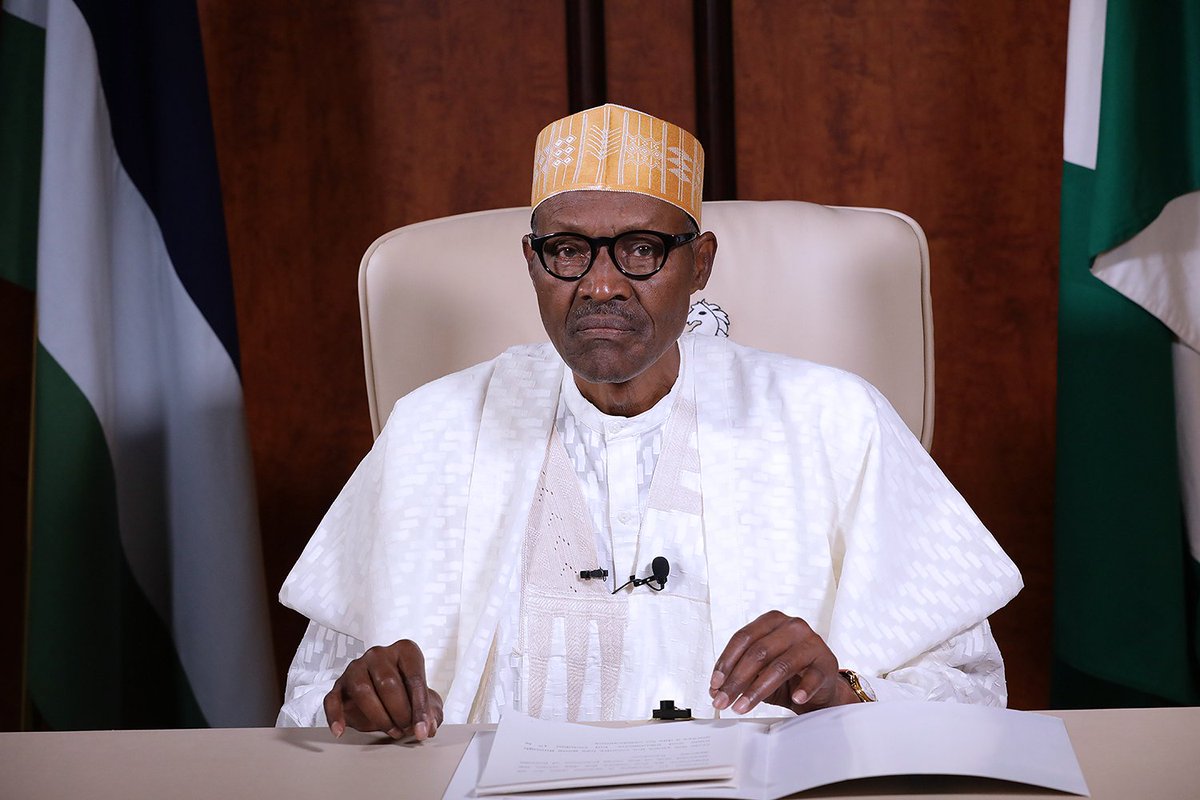 Human life, especially the life of the Christian in Nigeria is worth much less than that of a cow. Bishop Matthew Kukah said that much recently at a book presentation in Sokoto, North-West Nigeria after two Catholic Priests and some members of their parish were slaughtered in cold blood by murderous Fulani herdsmen.
With Elections due in 2019, coupled with the desperation of the utterly and hopelessly failed attempt of General Muhammadu Buhari and his APC at governance, every attempt is being made by the ruling party to ensure that despite the woes which have befallen them because of the cluelessness of the APC to govern; that Nigerians must be made to re-elect Buhari by coercion.
The maxim of the Fulani butchers, and by inference that of the APC is, "re-elect Buhari, or die". Thrèe years ago when Buhari was desperately seeking to oust President Goodluck Jonathan from office, the APC in its desperation employed a variety of arsenals against the then ruling PDP, amongst which were:
The despatch of President Obama's political strategist, David Axelrod to Nigeria as Candidate Buhari's Strategic Planner;
The Anti-corruption campaign of the APC which was employed in the demonization of the ruling PDP members as kleptomaniacs;
The "Change" mantra which sounded like a magic wand back then that would turn all undesirables to desirables;
The promise to perfect the security apparatus which, as he insisted, would commence with the prompt defeat of Boko Haram;
The emergence of Pastor Osinbajo as the Vice Presidential nominee by Muhammadu Buhari and the effect of the ensuing photo-ops of the APC candidates with the revered Pastor E.A. Adeboye, the General Overseer of candidate Osinbajo's RCCG; and
The unleashing of the destructive and murderous Fulani militants commonly known as Fulani herdsmen on hapless Nigerians, in addition to the Boko Haram terrorists who had carved a path of slaughter through the non-Hausa-Fulani, North-East states of Adamawa, Borno, Yobe and Taraba.
Has the Buhari Administration done well enough to deserve a second term? Without mincing words, the answer to the foregoing question is a resounding NO! That is the general consensus and response anyone would receive from the average Nigerian. However, for the purposes of this write-up, let's examine this poser from the viewpoint of the abovementioned bullet points:
* Before the Presidential election in 2015, President Obama's political Consultant, David Axelrod, by His own admission visited Nigeria to consult for Muhammadu Buhari, obviously at the behest of President Obama.
The same President Obama who had embarrassed President Jonathan and Nigeria by refusing to sell arms to Nigeria to execute the war against Boko Haram, exposed his resolve for a regime change by dispatching Axelrod to work with APC' s political organisation about how to gain as much political mileage as possible.
Axelrod, undoubtedly succeeded because Obama's resolve to replace Dr. Goodluck Jonathan with Mohammed Buhari, the self-acclaimed Islamic fundamentalist who saw everything from the standpoint of Islam and others won, and the hapless Jonathan, who could have cancelled the election on the basis the underage voting pattern in the North-West and North-Central States, conceded and made way for the advance of Buhari's jihadist agenda.
* To put some substance to his anti-corruption objective, Buhari, on assumption of office clamped down on a number of PDP stalwarts who have been repeatedly demonized as having stolen billions of dollars and Naira and what have you. Some were paraded and taken in and out of courts and back to detention.
Others like Allison Madueke, we were made to understand, were fugitives from the law and resident in such places as Britain, USA, etc. These are nations that would readily have such fugitives repatriated, but the government has not demanded their repatriation; but would rather herald us with the fact that they are kleptomaniacs.
Another curious angle to President Buhari's anti-corruption campaign is the fact that the definition of "the corrupt" circumscribes people of the opposition only. Within his own ruling APC, there are former State governors who virtually bankrupted their states to fund Buhari's campaign, and who are currently serving in his cabinet. Such former governors have been conveniently allowed through the sieve of Buhari's anti-corruption net.
Moreover, there is a leader of the party from the South-West whom Forbes magazine described as the biggest landlord in Africa; and who basically transferred his state's assets to himself, and owns almost every formerly State owned, money making asset; having had them converted to self for pittance in most cases. How the government's anti-corruption drive could be characterised as successful is beyond us, given that for example, the $500 million the US government has recently agreed to repatriate to Nigeria was the same Abacha loot which the Obama administration refused to release to Nigeria under President Jonathan.
Again, despite the name calling which has been the order of the day since the Buhari Administration assumed office, no single conviction has been secured. Patriotic non politicians like myself would love to see every thief in Nigeria in jail, irrespective of their party affiliation or what zone or state they come from.
* The Change Mantra.
Candidate Buhari sold himself to the Nigerian electorate on the basis that he would deliver changes to the electorate on various problems which had seemingly become perennial. Among such promises are:
To end the reign of Boko Haram insurgents who have terrorized Nigeria all through the Jonathan presidency;
To improve the economy to the extent that the Naira would convert with the dollar at par value;
Ending the fuel scarcity syndrome;
That power generation problems would come to a permanent end;
That he would provide security for all. The attainment of any of the promised Eldorado has remained a mirage thus far. Things have become so bad that Nigerians openly wish that they would have been better off the way things were during the Jonathan Administration.
Well before the assumption of the Buhari Administration, accusations of being part of the Boko Haram problem was an accusation that virtually circumscribed most of the prominent political leaders of the Hausa-Fulani stock. Buhari himself had been reported several times in the past as rebuking the Jonathan Administration for killing Boko Haram terrorists.
It was not a surprise therefore that barely months after assuming power, the Buhari government announced that it had defeated Boko Haram, and was basically releasing those terrorists back into civil society with claims that such terrorists had been reformed. However, with increased raids on cities in Borno, Yobe and other North-East states, and the sacking of a number of military installations, the government was forced back to reality.

As the Boko Haram terrorists ravaged the North-East, the Fulani herdsmen/militants intensified their terror campaign all over the Middle-Belt, South-East, South-West and South-South states. Typically, what the apologists for the Fulani militants characterise as "Farmers-Herdsmen" clashes commence with the herdsmen, who are usually armed with AK 47 Rifles and other pump action assault weapons lead their cattle into farmsteads, and ransack barns; cutting stacks of yam and cassava tubers into tiny, chewable bits which they subsequently feed to their cattle.
In the process of feeding such cattle, if the farm owner is unlucky to be around and dare to enquire why his yam barn was being converted to food for cattle, such farmer would be shot at the spot. All the made up tales of farmers-herders clashes are figments of the imagination of the apologists of the Fulani militants. This writer had a personal experience which is worth retelling here. It was mid-January 2017 when I visited home for the funeral services of someone close to my family. With some time on my hands, I resolved to visit my family's farmland which was about a kilometre away. On arrival, I couldn't find any of the plantain and banana trees my brother had spent hundreds of thousands of Naira planting some couple of years back, and which they had been harvesting. In addition, I discovered that our land and the other farmlands had been deliberately set on fire.
Just as I left the edge of the land and walked towards the wall of a nearby Secondary School, a herd of all-white cattle made its way into my farmland. Were I to have sought an explanation from the malams as to why my farmland had been ravished and set on fire, those herdsmen would have shot me dead. It is no longer safe for anyone to go to farm in the besieged non-Fulani states in Nigeria; that much I realised at that very moment.
Image gallery thumbnail
Image gallery thumbnail
After the spate of killings that had gone on in the centrally located Benue State, General T.Y. Danjuma, a respected retired General, a Tiv who was instrumental in helping the Hausa-Fulani consolidate power in Nigeria, was compelled by quirks of conscience to advise Nigerians to defend themselves as the Army was more or less helping the herdsmen in their terrorist attacks.
Following Danjuma's statement, the spate of killings by herdsmen experienced a hike: between March and April, according to the statistics supplied by the Inspector General of Police, about …were killed in Benue State alone by Fulani militants. The break-down of those killed are as follows:
.     TIMELINE ON KILLINGS IN MIDDLE BELT SINCE JAN 1
.     · January 1 – 73 killed in Logo and Guma LGAs in Benue
· January 1 – 2 killed in Awe LGA, Nasarawa
· January 1 – 25 Killed in Keana LGA, Nasarawa
· January 3 – 3 killed in Markurdi, Benue State
· January 4 – 6 killed in Wukari in Taraba
· January 4 – 1 killed in Gassol LGA, Taraba
· January 5 – 4 Killed in Lau LGA, Taraba
· January 5 – 15 killed in Tse Akombo, Tse Vii and Tse Agule vilages in Benue
· January 6 – 55 killed in Lau LGA in Taraba State
· January 8 – 3 killed in Sardauna LGA, Taraba
· January 8 – Two policemen killed in Logo, Benue State
· January 13 – 10 killed in Birnin Gwari LGA, Kaduna
· January 13 – 1 killed in Makurdi LGA, Benue
· January 14 – 1 killed in Bassa LGA, Plateau
· January 14 – 1 killed in Ibi LGA, Taraba
· January 16 – 5 killed in Madagali LGA, Adamawa
· January 16 – 5 killed in Guma, Logo and Okpokwu LGAs Benue
· January 18 – 11 killed in Madagali LGA, Adamawa
· January 21 – 1 killed in Barkin Ladi LGA, Plateau
· January 21 – 6 killed in Juman LGA, Adamawa
· January 23 – 9 killed in Ardo Kola, Adamawa
· January 24 – 4 killed in Kaiama, Kwara
· January 25 – 15 killed in Bassa LGA, Plateau
· January 26 – 3 killed in Bassa LGA, Plateau
· January 26 – 2 killed in Ukum, Benue
· January 29 – 1 killed in Guma, Benue
· January 31 – 1 killed in Jema'a LGA, Kaduna
· January 31 –9 killed in Birnin Gwari, Kaduna
· February 1 – 4 killed in Gassol, Taraba
· February 2 –10 killed in Song, Adamawa
· February 5 – 2 killed in Guma, Benue
· February 6 – 8 killed in Obi, Nasarawa
· February 8 – 6 killed in Shellen, Adamawa
· February 10 – 2 killed in Benue
· February 10 – 3 killed in Bassa, Plateau
· February 11 – 4 killed in Jema'a, Kaduna
· February 12 – 2 killed in Guma, Benue
· February 26 – 12 killed in Kajuru, Kaduna
· February 27 – 20 killed in Demsa, Adamawa
· March 1 – 15 killed in Saradauna, Taraba
· March 4 – 20 killed in Saradauna, Taraba
· March 5 – 25 killed in Okpokwu, Benue
· March 7 – 2 killed in Takum, Taraba
· March 8 – 11 killed in Bassa, Plateau
· March 9 – 9 killed in Bokkos, Plateau
· March 12 – 26 killed in Bassa, Plateau
· March 13 – 7 killed in Guma, Benue
· March 13 – 1 killed in Lokoja, Kogi
· March 14 – 32 killed in Daima/Omala, Kogi
· March 14 – 6 killed in Bassa, Plateau
· March 15 – 5 killed in Takum, Taraba
· March 19 –10 killed in Omala, Kogi
· March 20 – 11 killed in Birnin Gwari, Kaduna
· March 22 – 3 killed in Jos South, Plateau
· March 24 – 5 killed in Makurdi, Benue
· March 30 – 6 killed in Jema'a, Kaduna
· April 4 – 6 killed in Chikun, Kaduna
· April 4 – 4 killed in Takum, Taraba
· April 4 – 10 killed in Gwer West, Benue
· April 5 – 5 killed in Dobga, Taraba
· April 5 – 30 killed in Gwer West, Benue
· April 5 – 50 killed in Offa, Kwara*
· April 7 – 4 killed in Bali, Taraba
· April 7 – 2 killed in Agatu, Benue
· April 8 – 5 killed in Birkin Ladi, Plateau State
· April 8 – 5 murdered in Obi, Nasarawa
· April 8 – 4 killed in Keana, Nasarawa
· April 9 – 1 killed in Guma, Benue
· April 10 – 10 murdered in Benue
· April 10 – 51 killed in Wukari, Taraba
· April 12 – 2 killed in Markudi, Benue
· April 12 – 2 murdered in Birnin Gwari, Kaduna
· April 13 – 5 killed in Bassa, Kogi
· April 14 – 4 killed in Logo, Benue
· April 14 – 78 murdered in Obi, Nasarawa
· April 17 – 1 killed in Logo, Benue
· April 18 – 4 killed in Bassa, Plateau
· April 19 – 1 killed in Kutigi, Niger
· April 19 – 1 killed in Gwer West, Benue
· April 20 – 31 killed in Guma, Benue
· April 25 – 19 killed in Gwer East, Benue
· April 25 – 38 killed in Guma, Benue
· April 25 – 7 killed in Awe, Nassarawa
· April 28 – 14 killed in Birnin Gwari, Kaduna
· April 29 – 5 killed in Gwer West, Benue
There are 36 States in Nigeria. With the exception of the core Hausa-Fulani states, the killings have gone on with relish in the rest of the states. In the Middle-Belt area, as seen from the foregoing report, about 936 people were killed between January and April 2018.
The statistics above pertain to the killings in the Middle-belt states of Benue, Niger, Nassarawa and Plateau. So many other deaths have been largely unreported.  It would be right to say that "while Rome burned, Nero had not only fiddled away", but in this case, has received accolades from a world that thrives on "fake news".
*. The Choice of Pastor Osinbajo as Buhari's Vice Presidential candidate The choice of Pastor Yemi Osinbajo, a Pastor of the Redeemed Christian Church of God, and a Professor of Law by the duo of Buhari and Tinubu was the greatest coup against the Body of Christ in Nigeria, and Nigerians in general. It deprived the Yoruba of the ability to see through what obviously was a scheme of the Hausa-Fulani to capture the Presidency, using them as willing tools. The most devastating of that ploy was to emasculate a section of the Church into voting Buhari, given the widespread belief that ailing Buhari might, midway into his term, go the way of Shehu Musa Yar'adua and drop the Presidency into the laps of another Yoruba man.
Well, Buhari has 'ailed' through his term thus far, but has disappointed the expectation of many. Unfortunately, Osinbajo's presence in the Buhari Administration has, sort of legitimized most of the wrongdoings of the government, given that time and again, Pastor Osinbajo has tried to defend the indefensible.
Security in the light of the Fulani herdsmen onslaught
Security was tops of what candidate Buhari promised he was going to take permanent care of if elected. Just before the Presidential election in 2015, President Jonathan, in the realization that his reluctance to deal with Boko Haram decisively, instead of endearing him to the Hausa-Fulani and ensuring some votes from that ethnic zone, found out that such uninformed resolve had rather birthed the twin problem of Fulani-herdsmen who had become more emboldened in the killing spree throughout the length and breadth of the non-Fulani zones, notably the north-west, middle-belt and the entire south.
In the run up to the 2019 Presidential elections, the Buhari administration, in the opinion of most watchers of both the economy and the administration, has paid deaf ears to the butchery by Fulani-herdsmen, and had rather chosen to characterize such atrocities as ''herders-farmers'' clashes. He said that much during his meeting with President Trump in Washington DC recently.
The Buhari administration has sponsored three different bills in order to steam-role herdsmen objective, and ultimately the domination of Nigeria by his tribe, the Fulani. First was the Grazing Bill which sought to annex any parcel of land anywhere in the Federation on which any herdsman choses to graze and rest his cattle for the exclusive use of such herdsman. The bill backs such annexation with stipulations which make it impossible for a farmer or any land owner to have his day in court, let alone get back his land.
Next was the Grazing Colony Bill. This bill's intent was for the Federal government to annex vast parcels of land all over the federation. Naturally, a plurality of the southern states, along with states in the north-east and middle-belt zones rejected the bill's intent, and embarked on enacting anti-colony laws, just as they sought to introduce anti-grazing bill.
The third in the series and the most recent is the Waterways Bill which seeks to annex all lands close to the waterways in every part of the federation by the Federal government for the exclusive use of the cattle Fulani. The bill furthermore, as reported, would abrogate the Land Use Act. In essence, in spite of the fact that Nigeria earns about 90 percent of its foreign revenue from Crude Oil and Natural Gases, the Buhari Administration accords pride of place to cattle rearing and cattle herders who still employ the pre-historic, cattle rearing methods to the demands of the 21st Century. One is truly appalled at the thinking of this government which believes that as it was in 1914, so must it remain in 2018.
Rational thinking dictates that we should emulate systems that work. In every country in the developed world, individuals and farmsteads set up ranches where cattle are reared to produce more meat, cheese, and milk. Such considerations are never entertained by the Fulani; not even the intellectuals among them, since the end object of the itinerant cattle method is annexation and domination of other ethnic groups and their land.
There have been a series of developments and some still ongoing pertaining to some perceived resistance to the country-wide campaign of slaughter by Fulani herdsmen against the rest of the federation.The National Assembly was compelled to issue a resolution recently, citing its concern over the ongoing killins, and an implied resolve to ask questions of the executive over perceived lapses. Hereunder is a reproduction of the said resolutions:
"RESOLUTION OF THE JOINT SESSION OF THE NATIONAL ASSEMBLY HELD TUESDAY, JUNE 5TH, 2018.
The National Assembly held a Joint Executive Session today, Tuesday, June 5th, 2018, where lawmakers resolved as follows;
The Security Agencies must be given marching orders to curtail the sustained killing of Nigerians across the country and protect lives and properties of Nigerians as this is the primaryduty of any responsible Government;

2. The systematic harassment and humiliation by the Executive of perceived political opponents, people with contrary opinions including Legislators and Judiciary by the police and other security agencies must stop;

3. There must be strict adherence to the Rule of Law and protection for all citizens by the President and his appointees;

4. The President must be held accountable for the actions of his appointees and must be ready to sanction those that carry out any act which will ridicule or endanger our country and democracy;

5. The Government should show sincerity in the fight against corruption by not being selective . It should also prosecute current appointees that have cases pending against them;

6. The sanctity of the National Assembly should be protected and preserved by the Federal Government of Nigeria — by not interfering in its business and prosecuting those who invaded the Senate to seize the mace;

7a. National Assembly should liaise with International Communities through the IPU, APU, ECOWAS, CPA, Parliament, Pan African Parliament, EU, UN, US congress and UK Parliament to secure our democracy;

b. Democratic elections must be competitive and inclusive by removing the present reign of fear and intimidation particularly as we approach the forthcoming 2019 elections;

8. The National Assembly will work closely with Civil Society Organisations, Trade Unions and NGOs to further deepen and protect our democracy;

9. The President must take immediate steps to contain the growing level of unemployment and poverty in Nigeria especially now that we have advantage of the oil price having risen to $80 per barrel;

10. Both chambers of the National Assembly hereby pass a vote of confidence on the Senate President and the Speaker of the House of Representatives and the entire leadership of the National Assembly;

11. we reaffirm our earlier resolution of vote of no confidence on the Inspector General of Police who does nothing other than preside over the killing of innocent Nigerian and consistent framing up of perceived political opponents of the President and outright disregard for constitutional authority, both executive and legislative;

12. Finally, the National Assembly will not hesitate to evoke its Constitutional powers if nothing is done to address the above resolutions passed today."
Over the past two weeks, the Fulani militias were at it again, killing over a hundred souls in Benue State, and over two hundred men, women and children. Before the recent spate of killings in Benue and Plateau, the Catholic Bishops' Conference 
According to a report in David.Alton.Net, at a recent session of the United Kingdom's House of Lords, the subject of the on-going ethnic cleansing in Nigeria was discussed under the title: Escalating Systematic Violence In Nigeria – Fulani Militias and Boko Haram Threaten The Future Of one of Africa's Great Countries.
 In his contribution, Lord Alton of Liverpool said:peeches, articles and books from Lord David Alton
"Some local observers have gone so far as to describe the rising attacks as a campaign of ethno-religious cleansing. Armed with sophisticated weaponry, including AK47s and, in at least one case, a rocket launcher and rocket-propelled grenades, the Fulani militia have murdered more men, women and children in 2015, 2016 and 2017 than even Boko Haram, destroying, overrunning and seizing property and land, and displacing tens of thousands of people. This is organised and systematic. We must ask where this group of nomadic herdsmen is getting such sophisticated weaponry from. I wonder whether the Minister has had a chance to look into this; if not, will she give an undertaking to do so?
As I close, I thank the noble Lords who are participating in today's debate and go back to where I began: to the more than 200 people, mostly women and children, who were killed in sustained attacks on 50 villages by armed Fulani militia just this past weekend. People are dying daily. On 18 June, the Archbishop of Abuja referred in the Telegraph to what he described as "territorial conquest" and "ethnic cleansing" and said:
'The very survival of our nation is … at stake'.
This alone should serve as a wake-up call. Are we to watch one of Africa's greatest countries go the way of Sudan? Will we be indifferent as radical forces sweep across the Sahel seeking to replace diversity and difference with a monochrome ideology that will be imposed with violence on those who refuse to comply? We must not wait for a genocide to happen, as it did in Rwanda. Ominously, history could very easily be repeated." 
In his own contribution, Lord Chidgey said: "As mentioned by the noble Lord, Lord Alton, on 24 March this year the respected former army chief of staff and Defence Minister, Lieutenant-General Theophilus Danjuma, stated that the armed forces were "not neutral" and that "they collude" in the "ethnic cleansing" of riverine states by the Fulani militia.
"Earlier this week, I too had the opportunity to meet with the honourable Kwewum Rimande Shawulu, courtesy of the advocacy organisation CSW. The honourable Shawulu is a member of the Nigerian federal House of Representatives in Taraba state. Among his wide-ranging writing and editorial activities, he is currently chair of the National Assembly Army Committee, which gives him unique insight into Nigeria's current security challenges.
"In our discussions, he was able to rebut the claim that the anti-grazing laws are the cause of the spread of violence. The only states with anti-grazing laws are in fact Taraba, Benue and Ekiti, yet attacks have been occurring over 10 states. For example, in Plateau state, where there are no anti-grazing laws, there have been many killings, including last weekend, as mentioned by the noble Lord, Lord Alton, when over 200 civilians were reported killed. Interestingly, while there is some evidence that some of the violence has a religious dimension, the honourable Shawulu argued that the only affected area was Adamawa state, which is predominately Christian. Other areas with similar land and other resources have suffered no attacks, be they Christian or Muslim."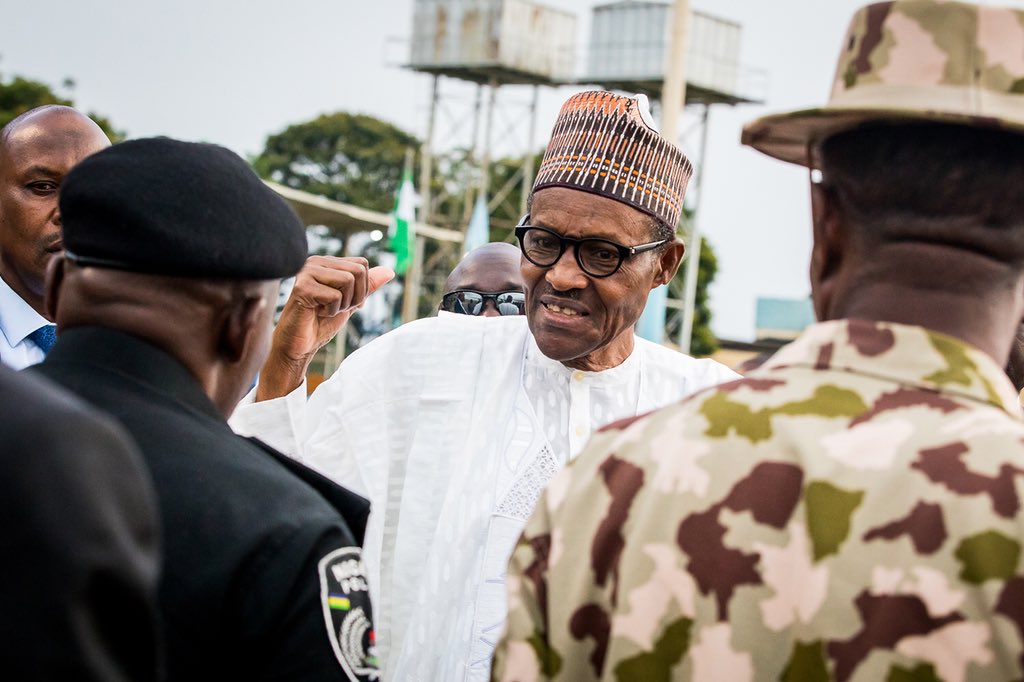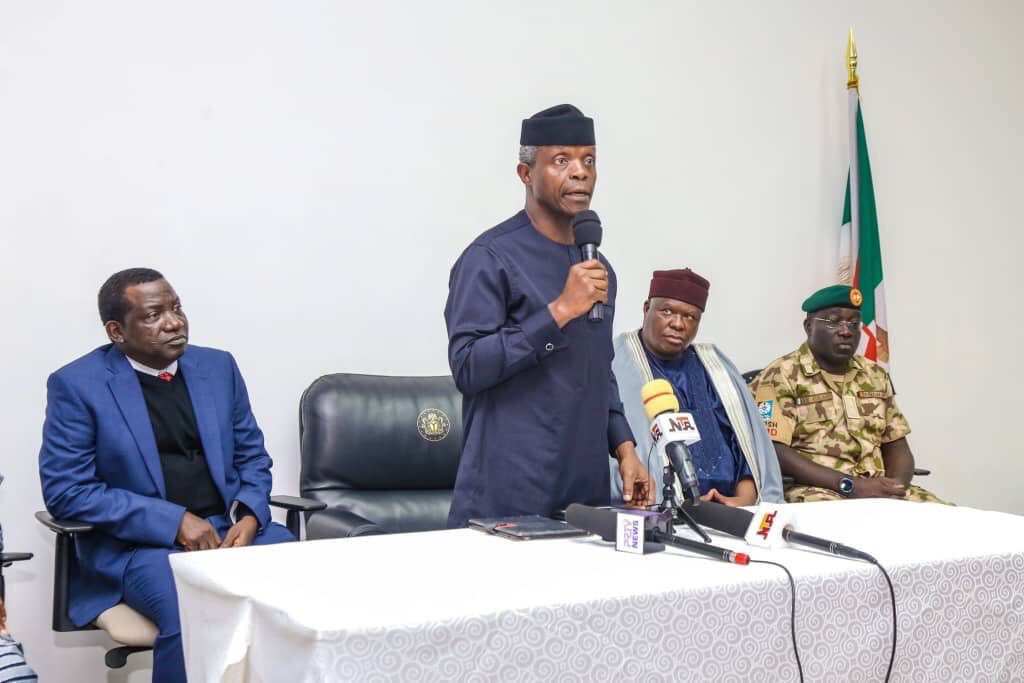 According to a report on the Plateau killings by NAIJ.com, President Muhammadu Buhari on Monday, June 25, decried how desperate politicians have increasingly cheapened human life in their quest to establish a reign of instability and chaos in the country for political gains. President Buhari, who was reacting to recent clashes in Plateau, which left scores dead, said in a statement by his senior special assistant on media and publicity, Malam Garba Shehu, in Abuja, that those behind the killings hoped that it would give them an advantage in the coming elections. He said: "We know that a number of geographical and economic factors are contributing to the longstanding herdsmen/farmers clashes. But we also know that politicians are taking advantage of the situation. This is incredibly unfortunate. "Nigerians affected by the herdsmen/ farmer clashes must always allow the due process of the law to take its course rather than taking matters into their own hands." Read more: https://www.naija.ng/1177001-desperate-politicians-killings-plateau-president-buhari.html?source=notification#1177001
On our part, we find it difficult to conjecture how politicians on the opposite side of the political spectrum would benefit from the carnage the President's clansmen have unleashed on the rest of the nation. We can't speculate; instead, we await a lucid explanation from the Presidency.
On his own part, the Vice President, according to Chief Femi Fani-Kayode, in a tweet, said that "The farmer's family that were killed by Fulanis will be given money. If your family member was affected, you qualify for the money" – Vice President Yemi Osinbajo.
We at The Property Gazette refuse to believe that a Professor of Law who appreciates what right to life and freedom of worship means; that a Pastor who appreciates the sanctity of life; and a Vice President who is literally a heartbeat away from the Presidency would dismiss the massacre of 200 souls with an offer of monetary compensation.
Finally, we look forward to Elections 2019 with renewed hope that Nigeria would be led out of the woods by a leadership which understands what governance is about; and that the hopes of 180 million Nigerians rests on their leadership. If nothing else, Nigeria craves a leadership that would emulate what leadership is about and reproduce the admirable, if need be. Equally, we look up to the United Nations and other Democratic Nations and Institutions to help preserve our Democracy by holding to account, those who scuff at democratic traditions, and think very little of human life.
Gabby Ogbechie, The Property Gazette
Follow me on: Twitter: @GabbyOgbechie1
Facebook: https://www.facebook.com/gabby.ogbechie
Google+:https://plus.google.com/u/0/